You are here
Back to top
The Twenty-Ninth Day: Surviving a Grizzly Attack in the Canadian Tundra (Hardcover)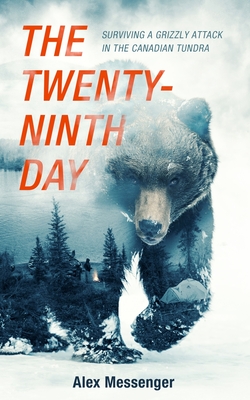 $25.99
Usually Ships in 1-5 Days
Description
---
A six-hundred-mile canoe trip in the Canadian wilderness is a seventeen-year-old's dream adventure, but after he is mauled by a grizzly bear, it's all about staying alive.
This true-life wilderness survival epic recounts seventeen-year-old Alex Messenger's near-lethal encounter with a grizzly bear during a canoe trip in the Canadian tundra. The story follows Alex and his five companions as they paddle north through harrowing rapids and stunning terrain. Twenty-nine days into the trip, while out hiking alone, Alex is attacked by a barren-ground grizzly. Left for dead, he wakes to find that his summer adventure has become a struggle to stay alive. Over the next hours and days, Alex and his companions tend his wounds and use their resilience, ingenuity, and dogged perseverance to reach help at a remote village a thousand miles north of the US-Canadian border.
The Twenty-Ninth Day is a coming-of-age story like no other, filled with inspiring subarctic landscapes, thrilling riverine paddling, and a trial by fire of the human spirit.
The bookstore is open! Curbside pickup is also still available.
Hello Friends of Excelsior Bay Books:
We are open for browsing! The store is open Monday through Saturday from 10-6.
We are also available for phone or on-line orders. Curbside pickup is still an option.
Thanks for your patronage.
NOTE: If you want to place an online order, you first need an account. Click Login and choose Create an Account. Once you set up an account, you can login, select books, place them in the cart, and place your orders!