You are here
Back to top
Love Lies Bleeding (Paperback)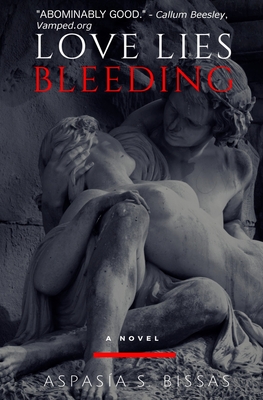 $14.95
Usually Ships in 1-5 Days
Description
---
"Aspas a S. Bissas has achieved writing afresh about an angle of vampirism that sometimes is claimed to be over-written and over-read.... This is not just another book for the pile, or another 'fresh layer of frost' for a snowman-this is abominably good." -Callum Beesley, Vamped.org "It is the rare gem that makes me utterly devour a tome disregarding all other stimuli. Love Lies Bleeding is such a gem." -Andy Boylan, Taliesin Meets the Vampires What happens when a predator loves its prey? Centuries-old Mara is dying a slow death when she meets Lee, a young man whose life has never belonged to him. Thrown together, they're forced to fight those who would destroy them and survive a slew of enemies they never expected, even as Mara falls into a downward spiral of delusion and obsession. Will she make a devil's deal to save both their souls? With pasts like theirs, can they ever have a future?
The bookstore is open! Curbside pickup is also still available.
Hello Friends of Excelsior Bay Books:
We are open for browsing! The store is open Monday through Saturday from 10-6.
We are also available for phone or on-line orders. Curbside pickup is still an option.
Thanks for your patronage.
NOTE: If you want to place an online order, you first need an account. Click Login and choose Create an Account. Once you set up an account, you can login, select books, place them in the cart, and place your orders!