You are here
Back to top
Don't Put the Boats Away (Paperback)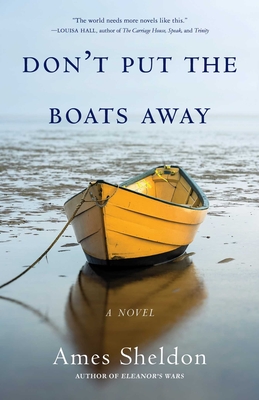 $16.95
Usually Ships in 1-5 Days
Description
---
In the aftermath of World War II, the members of the Sutton family are reeling from the death of their "golden boy," Eddie. Over the next twenty-five years, they all struggle with loss, grief, and mourning. Daughter Harriet and son Nat attempt to fill the void Eddie left behind: Harriet becomes a chemist despite an inhospitable culture for career women in the 1940s and '50s, hoping to move into the family business in New Jersey, while Nat aims to be a jazz musician. Both fight with their autocratic father, George, over their professional ambitions as they come of age. Their mother, Eleanor, who has PTSD as a result of driving an ambulance during the Great War, wrestles with guilt over never telling Eddie about the horrors of war before he enlisted. As the members of the family attempt to rebuild their lives, they pay high prices, including divorce and alcoholism--but in the end, they all make peace with their losses, each in his or her own way.
The bookstore is open! Curbside pickup is also still available.
Hello Friends of Excelsior Bay Books:
We are open for browsing! The store is open Monday through Saturday from 10-6.
We are also available for phone or on-line orders. Curbside pickup is still an option.
Thanks for your patronage.
NOTE: If you want to place an online order, you first need an account. Click Login and choose Create an Account. Once you set up an account, you can login, select books, place them in the cart, and place your orders!