You are here
Back to top
Northernmost: A novel (Hardcover)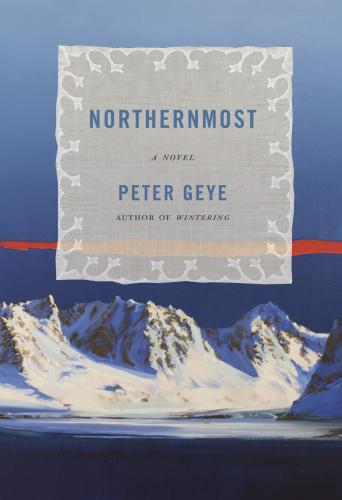 $26.95
Usually Ships in 1-5 Days
April 2020 Indie Next List
---
"Shakespeare wrote, 'What's past is prologue.' Through Geye's lyrical prose, we are reminded of the importance of where we come from and what we leave for those after us. Northernmost illustrates the power of true adventure — adventure through risking life and limb in the Arctic, adventure through loss, adventure through love, and adventure through the most powerful self-discovery. This book will leave an imprint on your heart."
— Kristen Sandstrom, Apostle Islands Booksellers, Bayfield, WI
Description
---
From the acclaimed author of Wintering: a thrilling ode to the spirit of adventure and the vagaries of loss and love

In 1897, Odd Einar Eide returns home from a near-death experience in the Arctic only to discover his own funeral underway. His wife, Inger, stunned to see him alive, is slow to warm back up to him, having spent many sleepless nights convinced she had lost both him and their daughter, Thea, who traveled to America two years earlier but has yet to send even a single letter back to them in Hammerfest, their small Norwegian town at the top of the earth.

More than a century later, Greta Nansen has finally begun to admit to herself that her marriage is over. Desperately unhappy and unfulfilled, she makes the decision to follow her husband from their home in Minnesota to Oslo, where he has traveled for work, to end it once and for all. But on impulse, for reasons unknown even to her, she diverts her travels to Hammerfest: the town of her ancestors, the town where her great-great-grandmother Thea was born--and for some reason never returned to.

Braiding together two remarkable stories of love and survival, Northernmost wades into the darkest recesses of the human heart and celebrates the remarkable ability of humans to endure nearly unimaginable trials.
About the Author
---
Born and raised in Minneapolis, PETER GEYE lives there with his family. His previous novels are Safe from the Sea, The Lighthouse Road, and Wintering.
Praise For…
---
"Engaging and memorable . . . Geye's wonderful gift for words is evident throughout . . . The language is lyrical and often poetic, almost sounding as if Mary Shelley herself had come back to describe the frozen north." —Urban Waite, San Francisco Chronicle 

"Geye imbues isolating bleakness with a perverse beauty . . . Geye captures winter so well in its physical and emotional consequences. That this can leave a reader with a bit of a chill in both body and soul is a considered risk." —Kim Ode, Minneapolis Star Tribune 

"We might as well give Peter Geye the Nobel Prize for winter, or declare him the poet laureate of snow. For no other writer so skillfully captures landscapes of glacier and tundra—both their bleakness and their particular beauty. To read him is to feel the ache of a blizzard on your skin. But in Northernmost, he has also given us an exhilarating tale of adventure and love and heartache and faith, a story of overcoming the most trying ordeals imaginable. Partly a tale of heroic survival, partly a meticulously researched history, and partly an epic romance, Northernmost is, most of all, a beautiful, big-hearted, triumphant novel."
—Nathan Hill, author of The Nix

"Northernmost fascinated me with its frozen landscapes and Arctic winters, and it warmed me with the tenderness of its storytelling and humanity of its characters. Peter Geye has written a tremendously satisfying family saga about the tenacity of love amid the unpredictable, ungovernable forces that act on our lives."
—Maggie Shipstead, author of Astonish Me

"Peter Geye may well be the William Faulkner of the North Country. In Northernmost, the story of two generations in vastly separated times, he paints a stark, gripping landscape in which both survival and love are heartrending struggles."
—William Kent Krueger, author of This Tender Land

"Lost in the Arctic, a man struggles to survive, while in Minnesota, five generations later, his great-great-great granddaughter struggles for her soul. How Peter Geye weaves these narratives together is a marvel of storytelling. The Arctic scenes will steal your breath, but the truest beauty here is within, the slow thaw of a frozen human heart learning, again, how to love. My God, what a book. This is why I read, and my question is where has Peter Geye been all my life? Please read this novel. It will freeze and unfreeze you sentence by sentence and leave you at the top of your world."
—Tom Franklin, author of Crooked Letter, Crooked Letter

"Northernmost is rich in history, adventure, and love. A study of marriage and family across time and geographies, Peter Geye offers a restrained, emotionally complicated tale of men and women whose lives are lived in the cold expanse of their yearnings and desires. The descriptive language is exquisite. Geye understands the fine balance between who are born to be and how we birth ourselves across the seasons of our lives."
—Kao Kalia Yang, author of The Song Poet

"Elegant . . . Geye artfully spans 120 years of the Eide family's story. With equal skill, he portrays Odd Einar's dramatic confrontation with implacable nature while exploring the tension between terror and resignation . . . the novel is equally satisfying whether it's situated in the past or present. One man's terrifying story of survival in an Arctic wasteland reverberates profoundly in the life of his distant descendant." 
—Kirkus 


The bookstore is open! Curbside pickup is also still available.
Hello Friends of Excelsior Bay Books:
We are open for browsing! The store is open Monday through Saturday from 10-6.
We are also available for phone or on-line orders. Curbside pickup is still an option.
Thanks for your patronage.
NOTE: If you want to place an online order, you first need an account. Click Login and choose Create an Account. Once you set up an account, you can login, select books, place them in the cart, and place your orders!