You are here
Back to top
Catherine, Called Birdy (Paperback)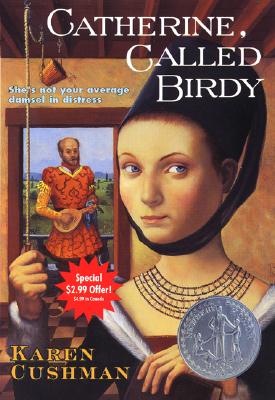 Description
---
Catherine feels trapped. Her father is determined to marry her off to a rich man -- any rich man, no matter how awful.
But by wit, trickery, and luck, Catherine manages to send several would-be husbands packing. Then a shaggy-bearded suitor from the north comes to call -- by far the oldest, ugliest, most revolting suitor of them all. Unfortunately, he is also the richest.
Can a sharp-tongued, high-spirited, clever young maiden with a mind of her own actually lose the battle against an ill-mannered, piglike lord and an unimaginative, greedy toad of a father?
Deus Not if Catherine has anything to say about it

The bookstore is open! Curbside pickup is also still available.
Hello Friends of Excelsior Bay Books:
We are open for browsing! The store is open Monday through Saturday from 10-6.
We are also available for phone or on-line orders. Curbside pickup is still an option.
Thanks for your patronage.
NOTE: If you want to place an online order, you first need an account. Click Login and choose Create an Account. Once you set up an account, you can login, select books, place them in the cart, and place your orders!